Here we can see more 2 of the 'hybrid' buildings of Stonehaven.
More permanent structures made initially from stone and then extended with scrap metal.
Here is a typical simple dwelling, a stone construction with a metal roof and a metal 'soper' generator on the rear.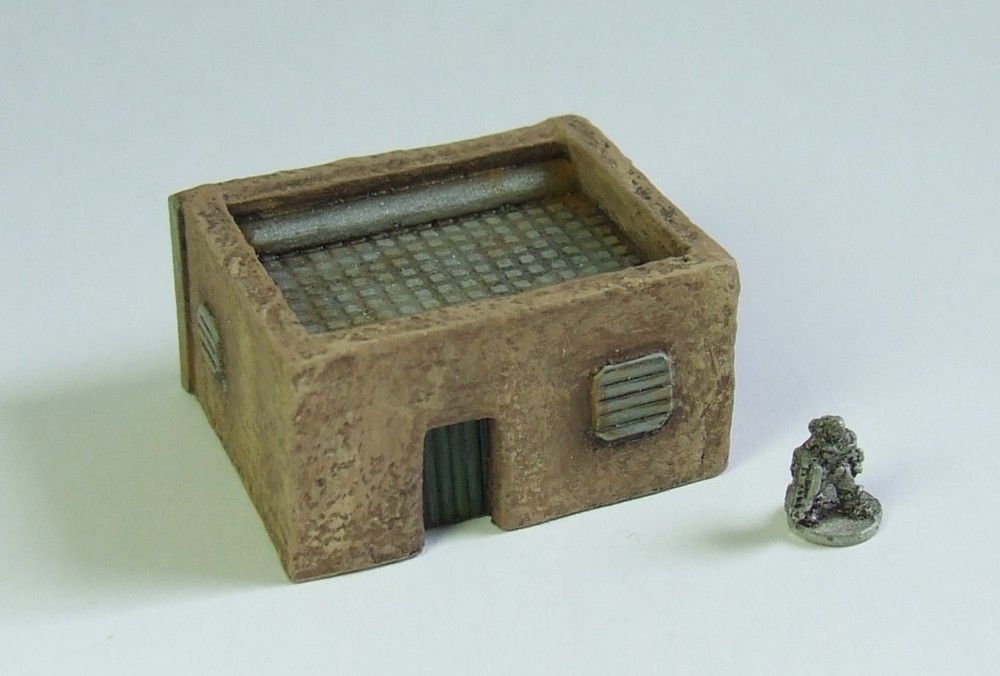 Here is what started out as a simple dwelling, then an extension was added using left over scrap from Scooter when he upgraded Zippy Couriers.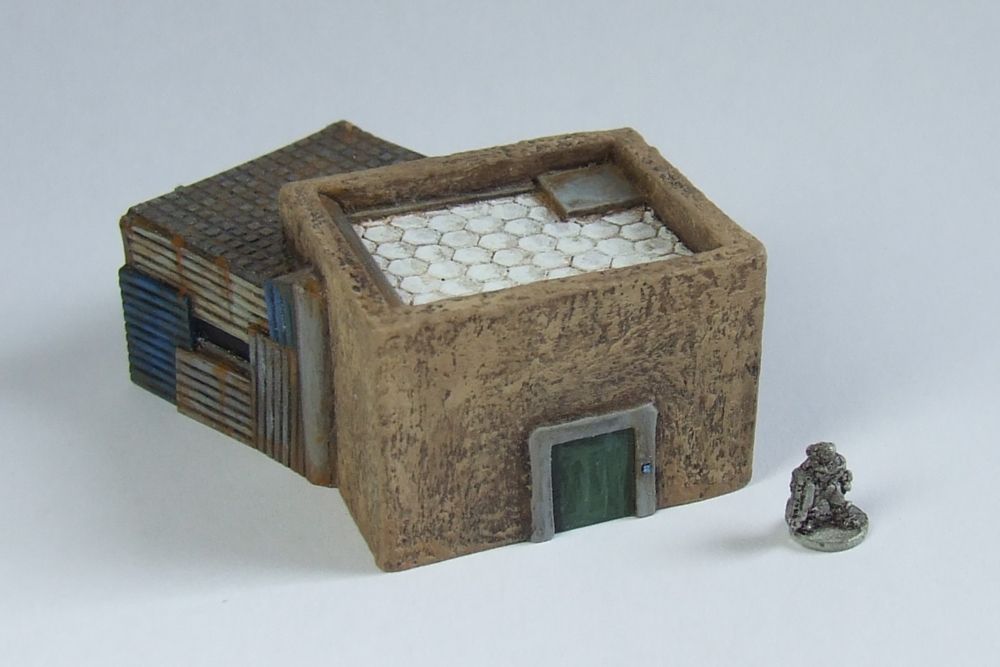 http://angelbarracks.co.uk/badlands.html