Right then...
I have confirmed the final shape.
It has a larger footprint and is taller too.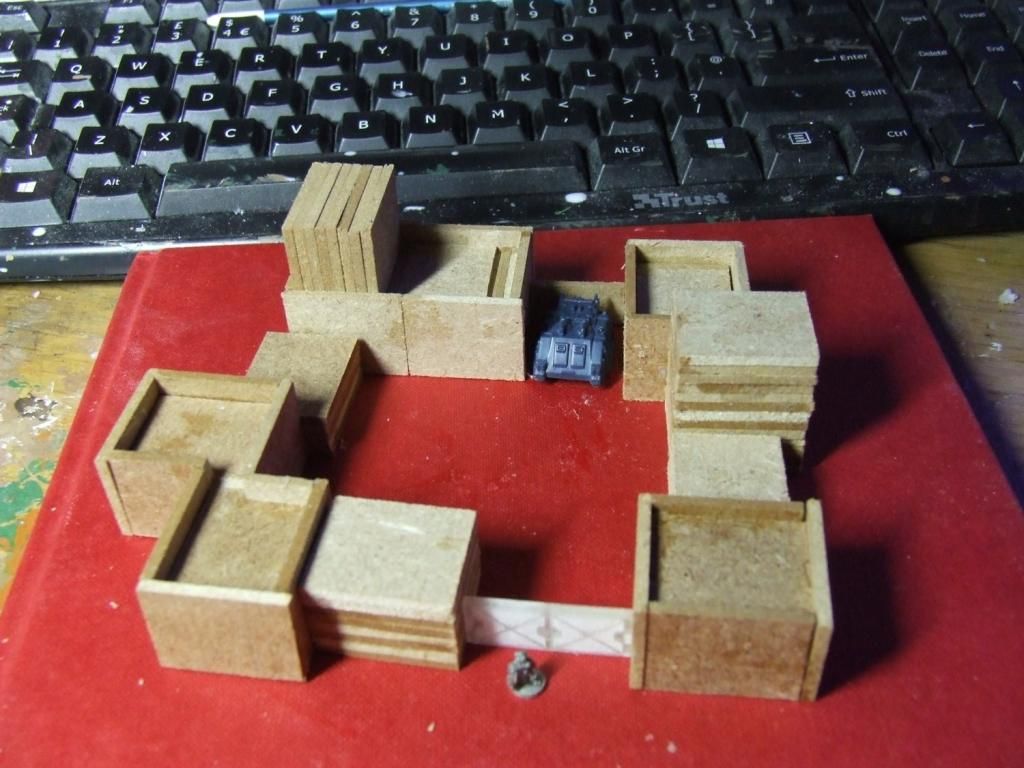 I think it will be around 4 pieces or so.
The buildings that have walls around the roof area will be the stone parts, the other will be the metal add ons.
I have pushed back the rear wall to make better use of space and it also makes a neat little parking area. (I think my own version will have a little piece of cloth hung between the buildings to keep the Rhino out of the midday sun!)
I found an old Shapeways gate I did so will use that too.
It will be a beast once done but it will I reckon make a very cool compound/base/stronghold.