Prototype Flexible Sci-fi Roads
Yes, when you need to travel around on a new colony world and you don't have the time to make a permanent road the traditional way, make a temporary road instead!
Besides permanent roads are so expensive and so last century…
So, why take the highway when you can take the Hexway©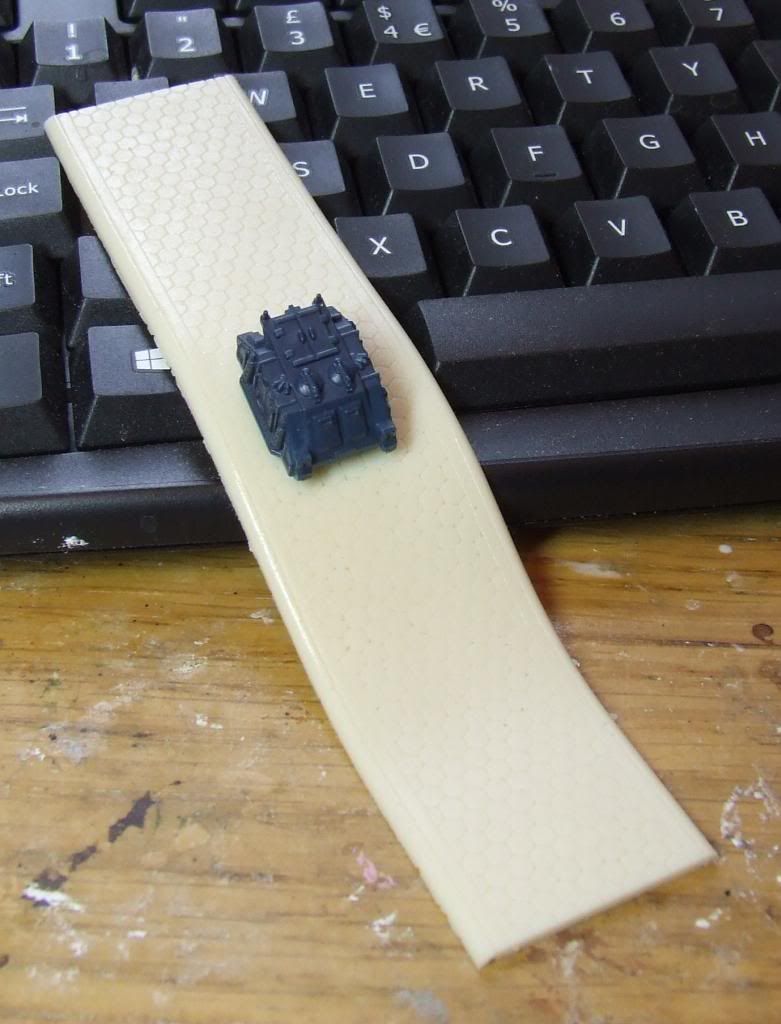 Right then, this is the first from the mould and it does have some minor air bubbles.
Normally I would not be happy to sell them with bubbles.
However, they are minor and given the road is meant as a temporary surface it could be just how the roads go after a bit?
I will do some more test castings and see how those turn out and then paint some up.
I am hopeful that once painted the small amount of bubbles will be acceptable.
Stay tuned…