Here is a WIP of a power station using some bubblegum/tape holders.
I saw it on TMP years back and forgot about it until I saw them in my local post office.
I grabbed them up and have started working on a power facility.
I was intending to use it for myself but is there any interest in buying it if I cast it up?
Here is a WIP of a small Deema Seed field.
It will be made as a flexible piece.
I wanted to try a small piece to check it comes out ok rather than to do spend ten times as long only to find it fails.
Fingers crossed though.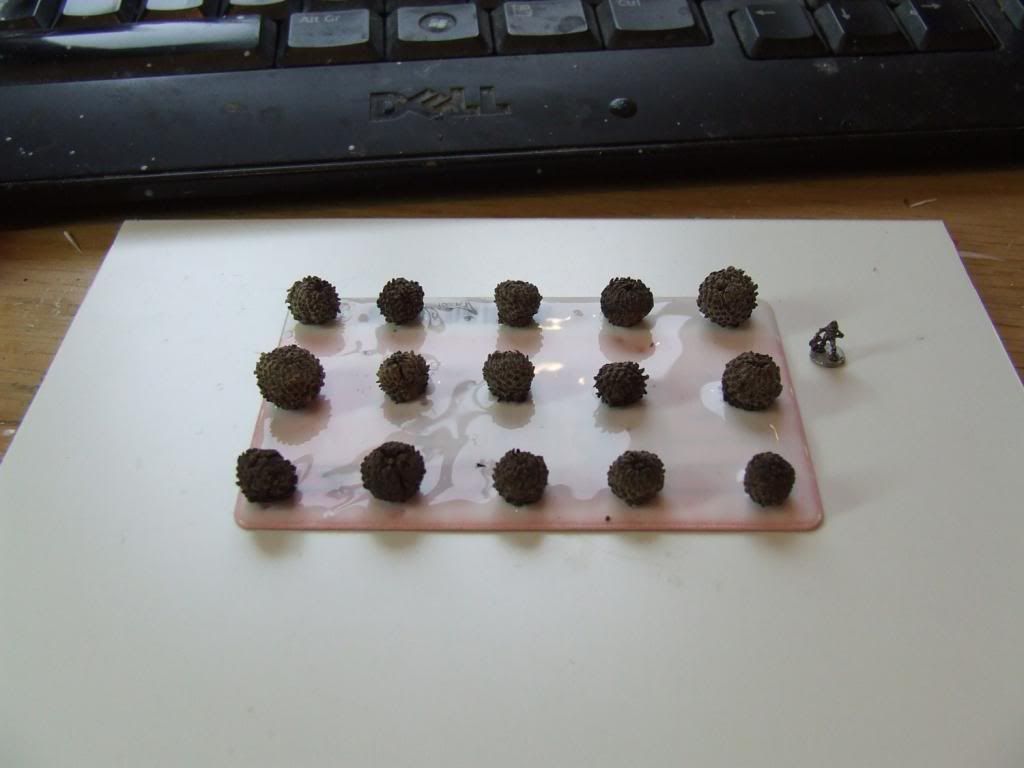 It should be fine and being credit card sized it is still a good size and no reason you cant put a few next to each other.