It has been an age, but I have managed to get a new review up!
The Osprey Wargame series has been one of my favorite sources of rules systems. They are typically a quick read and bring interesting mechanics and ideas to the table. The price point and length of the rules have introduced me to all sorts of interesting games. This in turn has spurred my own creativity and game design.
Today, we are going to take a look at Kobolds and Cobblestones. This is a game of Fantasy gang combat for control of the underworld of a cosmopolitan fantasy city. As I was thinking about the game, I was surprised to read their take that Kobolds are a form of lizard man style creature. I have been forever stained by the old Ad&D Monster Manual that had art showing them looking like little dog men. The idea of them being lizard-like frightened and confused me! However, I got over it. It turns out I was the one completely out of the loop!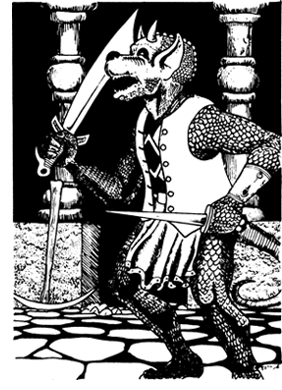 This game does not have any design notes. However, I did read in the acknowledgments that the game was built by "making it up" as he went along with some of his gaming buddies. I like the spirit of this approach. Now let's take a closer look and see how it all hangs together.
https://bloodandspectacles.blogspot.com ... sprey.html
_________________
Do you like Free Wargames?
http://bloodandspectacles.blogspot.com/