Screwing around with different whites and washes/inks.
I think I will leave them looking more dirty than clean. The pure white, straight off the factory floor, is not meeting with what I picture the WEs to be.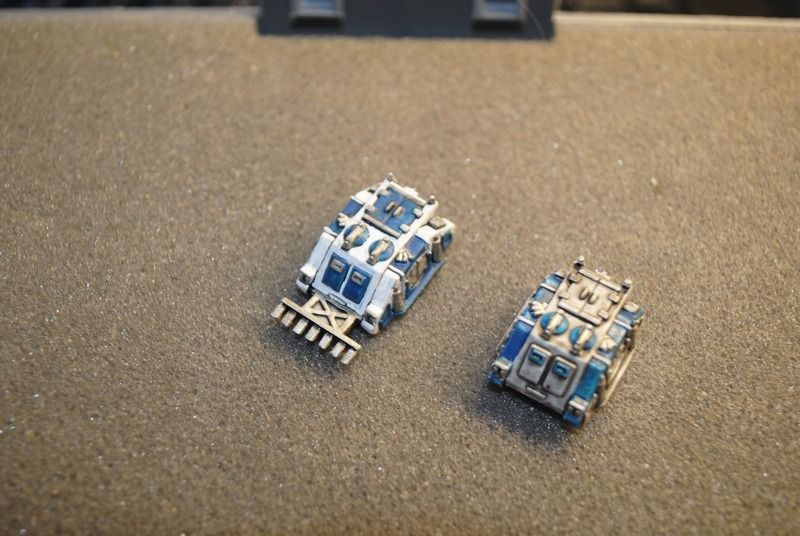 The ultra bleach white rhino is way to white. And it looks as if I iced the tank with paint instead of laying up to pure white. It also takes twice as long.
I am going with the dirty look. Now I just need to chip up the armor and apply some MIG weathering