First all thanks everyone!

Here's a short update. I've finished enough units for another small swarms. This gets my total hormagaunt count up to 10 finished units, which is all I need for the 5 swarms I plan to use in my first game. So that's one goal done, hurra to me

So it's 4 more hormagaunt units and my first termagants.
I've been experimenting a bit with water effect stuff on the three of the bases. At first (hormagaunts) I tried to paint the bottom of the water are (basically below the actual transparent water effect stuff), I didn't like. Looked to painted/not real enough. So on the termagant stand I instead mixed some different shades of blue into three layers of water effect.
I think I used to much paint I wanted it to look more transparent, and just give an impression of blue water color.
I've never done water effect paint before, anyone has any helpful tips on how to make the stuff look more like real water/have depth?
Pictures everyone together: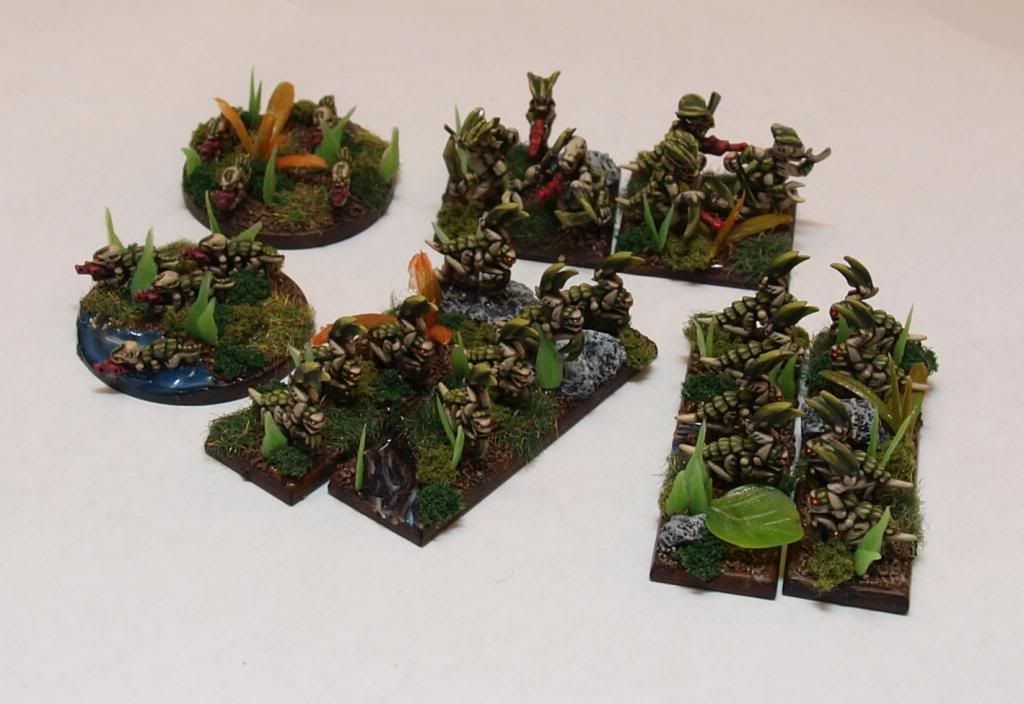 Close ups of the warriors: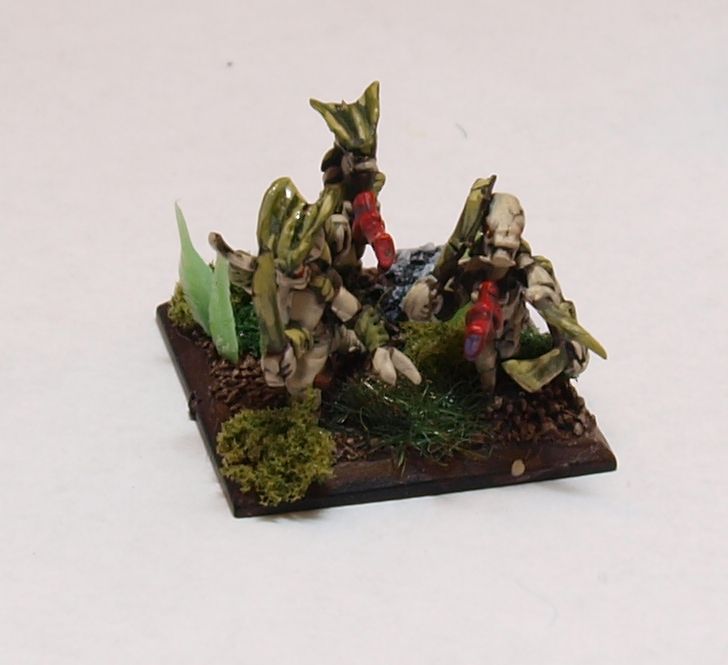 Next up is another small swarm and my dominatrix
cheers