Well, I'm usually pretty terrible with these things as i often find myself drifting if I do things too intently but I'm going to try and keep this one going. As I'm now responsible for generating interest in the Space Wolves list I think it important that I showcase the Wolves as best I can, as Neal Hunt and I will be putting Epic:Nemesis (SW vs 1K Sons) supplement together and I think a modelling section is pretty standard and necessary. So... I need to pull my finger out and put in some effort.

EDIT - thought it pertinentthat I include the link to the actual army list too!
http://www.players.tacticalwargames.net/tiki-download_file.php?fileId=130
THE OLD ARMY
I have a Space Wolves army from back in c.1991 but it really needs to be overhauled as it was pretty much painted using drybrushing and the grey looks far too light IMO.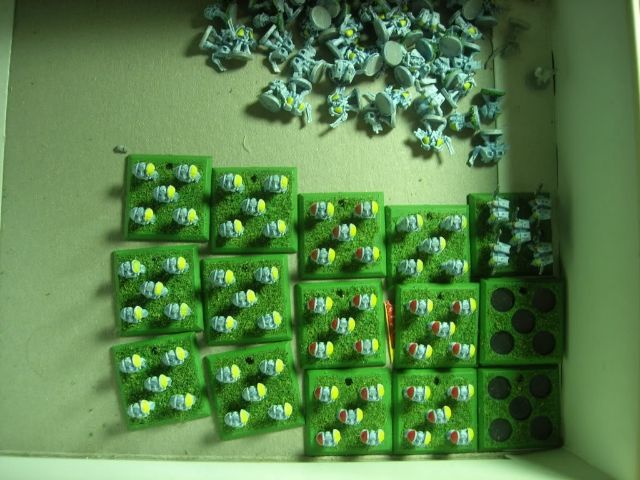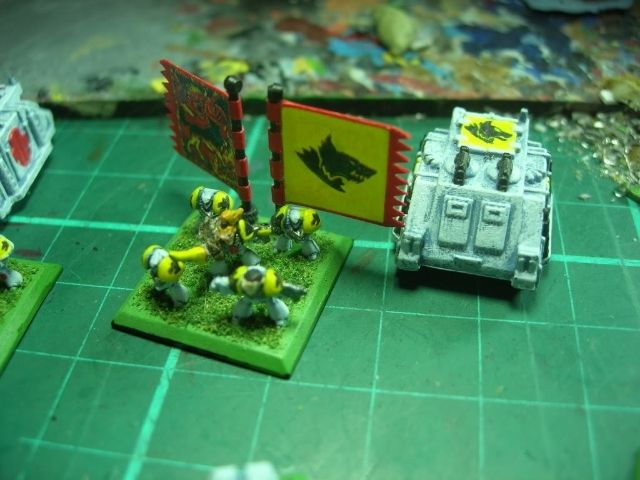 So that's the old army.
THE NEW ARMY
I had already started on the new army - basically putting putty on minis to make them more "Wolfy", like Arjac Rockfist as I posted before: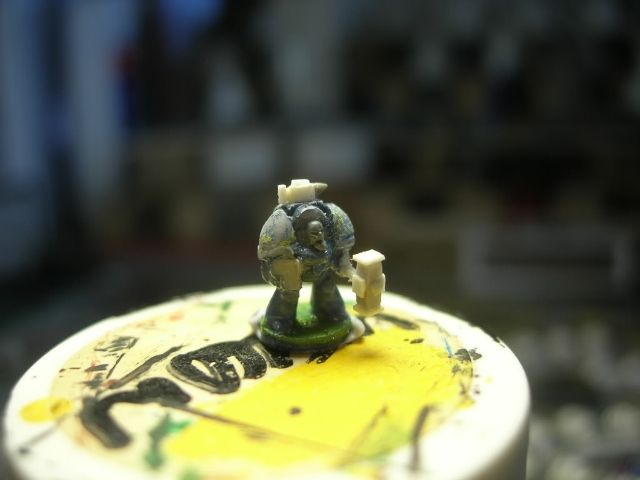 And I'd already finished Bjorn Fell-Handed: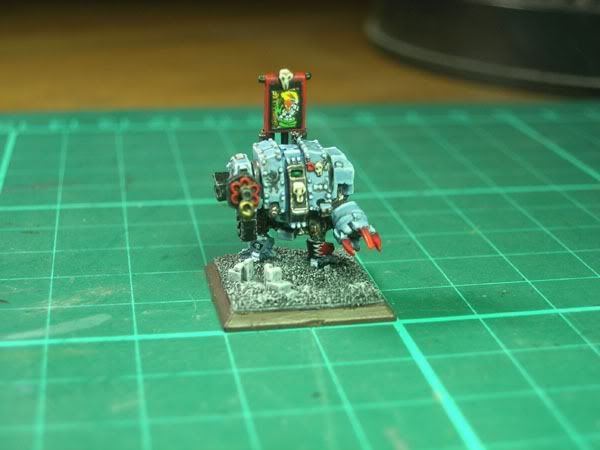 I've recently posted my Thunderwolf Rider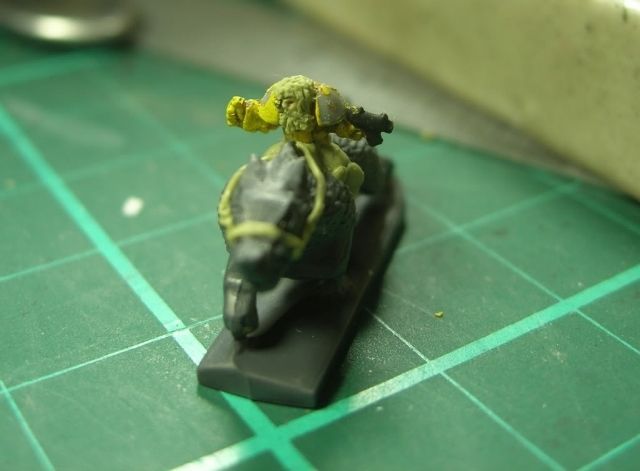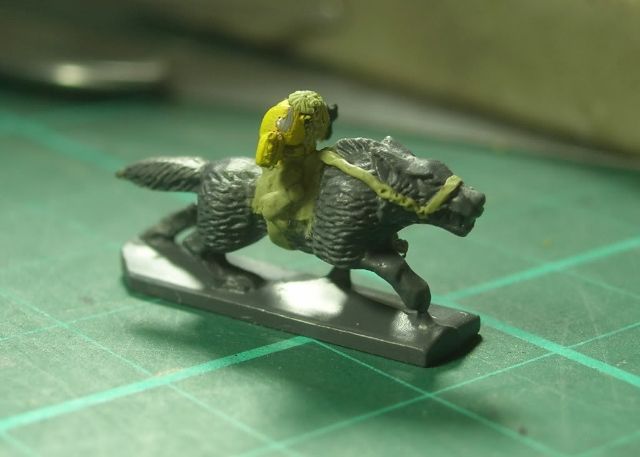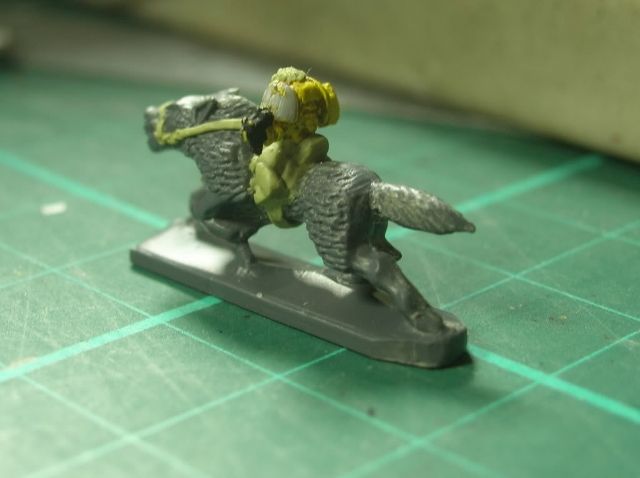 but I'm not actually sure I will ever use one yet

but I thought it was important to put one together for the modelling section and practice my putty skills as I intend to make some Fenrisian Wolves with putty in the future.
Anyway, now I'm onto formations at last!
My first 500 points will consist of 2 units of Swiftclaws and two heroes. One formation of basic marine bikes and one of attack bikes and I'll be doing one of each type of Hero for the bikes because I already have them from the SM character pack.
And here's my first bike unit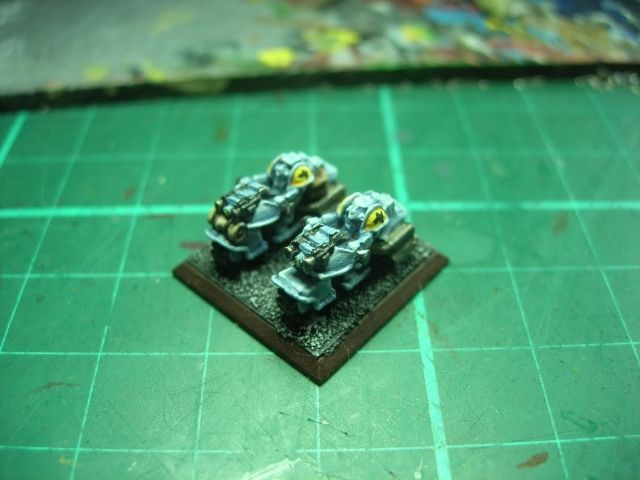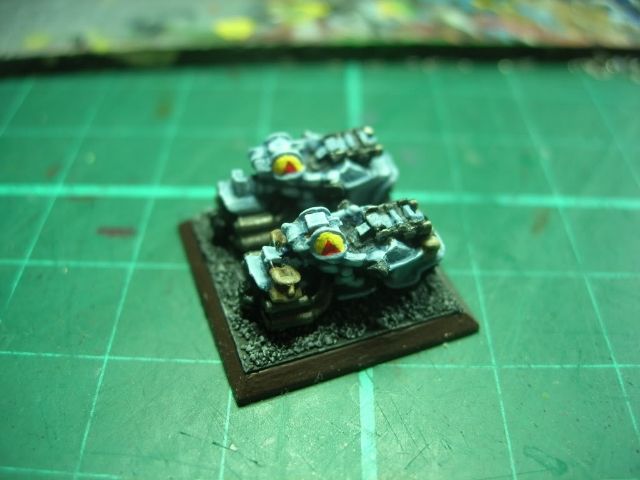 The photos look a little washed out unfortunately (I really want to get a proper camera set up!)
So far I've added a top knot and a plasticard lighnting claw to the Battle Leader biker
So that's post number 1. Stay tuned for the complete 500 points.
Thanks for looking!