I've finished my Leviathon Mortis Crusader. This the 15mm kit was an utter joy to assemble. Unfortunately the simple downscaling of the plans and lighter weight of the machine has made the posability a bit of a bugger to be honest as it's difficult to get it to stay still and stand up properly.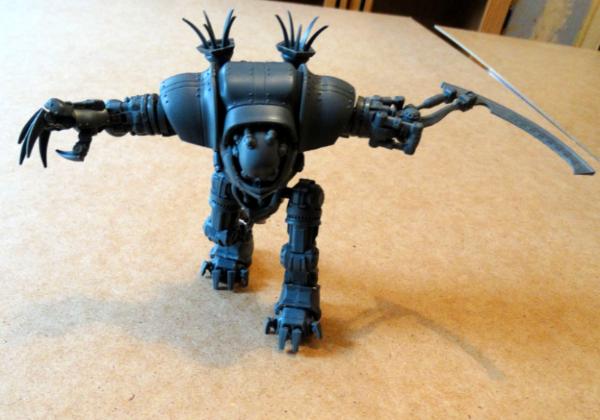 This'll give you some idea of the scale of the thing. I've got it earmarked as a Chaos Imperator Titan. Truthbringer lord of my Renegade Titan Legion.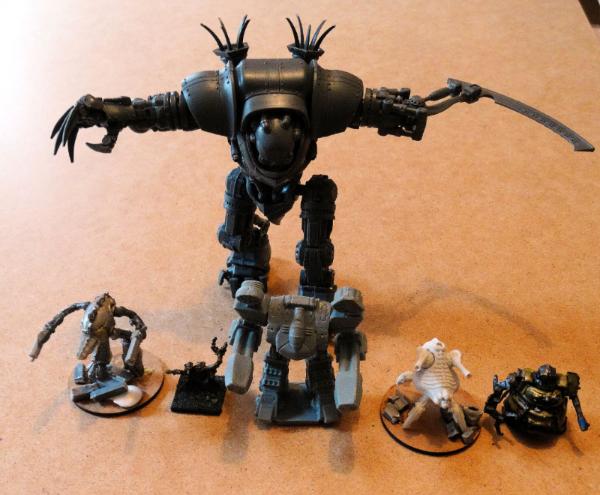 In front of it is a Warhound, Ork Dreadnaught, Reaper Cav, Scourge Ravager & a Stompa.