Thanks for all of the supportive comments. I'm pleased you like my work.
I have finished painting four stands of nobz giving me my first legal formation for my ork army (Da Killin' Moonz). Well, I say finished, I have left the banners black at this stage because I haven't decided exactly what to do with them. I was planning on applying some decals but the decals I have are very old and will not come off the sheet. Have other people experienced this problem? I think I might buy some of the new Forge World ork decals to replace them. Does anyone know if any of the decals on the sheet are the correct size for Epic?
Anyway, here are the models: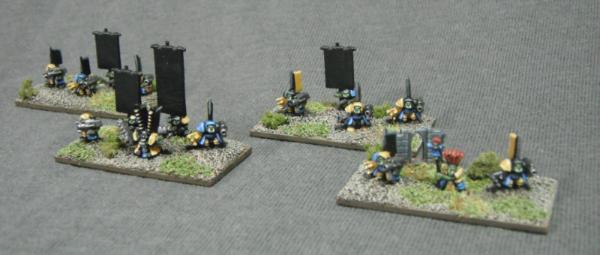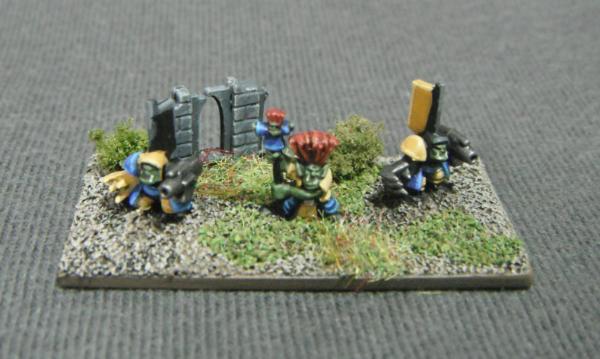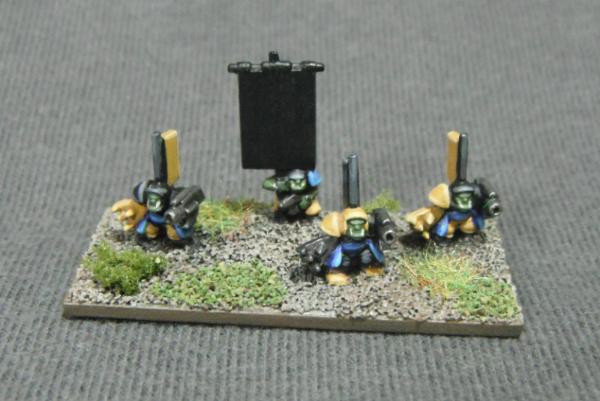 And finally, my complete submission for May: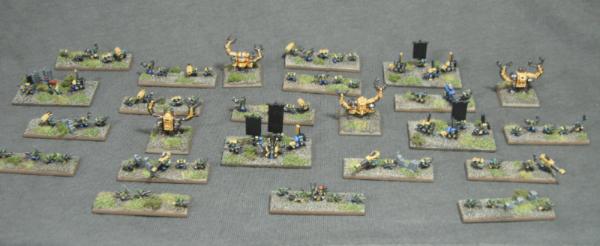 This gives me:
A Big Mob (350)
+4 Dreadnoughts (140)
Total 490.
I plan on adding some flak to this detachment but that will have to wait until next month now. I'll post pics as soon as they are done.
Bigger pictures on my blog.
All the best,
Andy.