Have been working away at expanding the forces of my Eldar since 2012 April 1
But only just now working out how to get images and so forth onto the site.
Some of the unpainted plastic and metal dates back to 1998 in Newcastle, UK. This is the home of Admiral Collingwood who following the Battle of Trafalgar spend the last 4 years of his life in command and continuously at sea. Seems perfect for an Eldar Craftworld but how would you translate Collingwood into the Eldar language?
I noticed that other races (is it just Orks?) call the Eldar pansies so thought a garden flower theme might be good for the personal craftworld. Since the Eldar are in the Autumn of their race's history I decided that my dominant colour for their vehicles/wraithconstructs would be golden leaves. Starting this ToEG as the local leaves fell from the trees gave a good inspiration. Also the base colour I have been using is the same tube as I use for the decks of sailing ship models so links well with the Collingwood theme.
The vaguely Episcopal purple colour theme is also a tribute to the Prince Bishops of Durham where I was working at the time this Eldar craftworld was born. Not just purple for pansies!
I loved the Doom of the Eldar board game and so have an enthusiasm for Iyanden. Light in the Infinite Dark is such a great theme. Had a good time out with that list at the local competition just before this year's ToEG started. But was short of transport and objectives so more prods into production. But ultimately I am keen for more flexibility in using the models with different lists.
OK, first up from April's efforts. Wanted some Cobra tanks to go a Titan hunting with. Acquired some old models from Trademe (NZ Ebay) and so decided to base them on the Tempest models. Found the current price of Tempests from off-shore rather steep so decided to use magnets and provide some Wraithgate transport at the same time.
Classic fighter jet picture with full weapon loadouts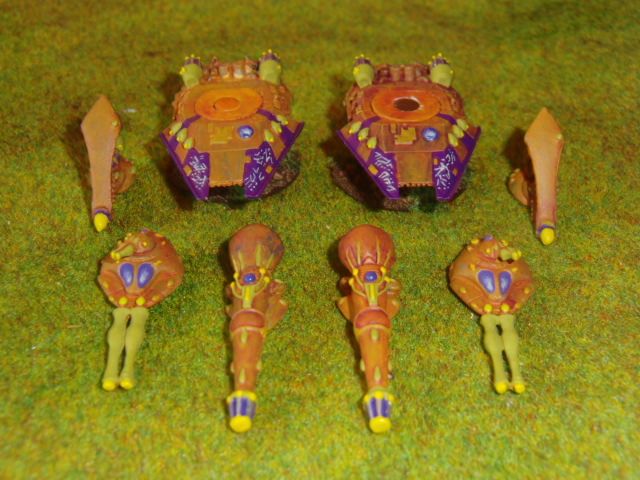 Kitted up at a Storm Serpent and a Scorpion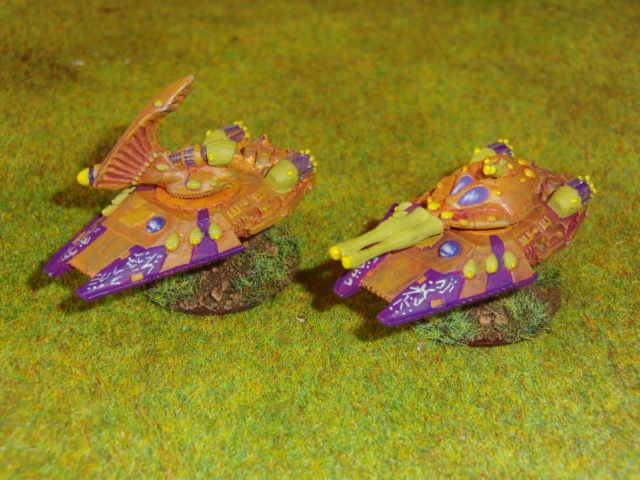 Pair Cobras for that Gargant Hunt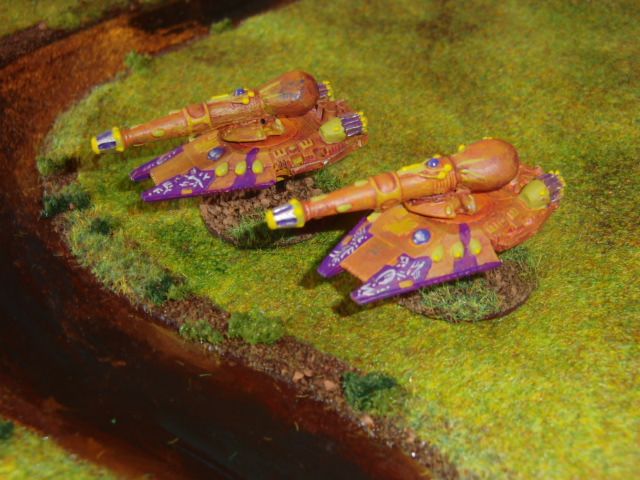 Once I got started though the Craftworld went into mass production and here we go, 1500 points
Did in the end decide a pair of Scorpions might be fun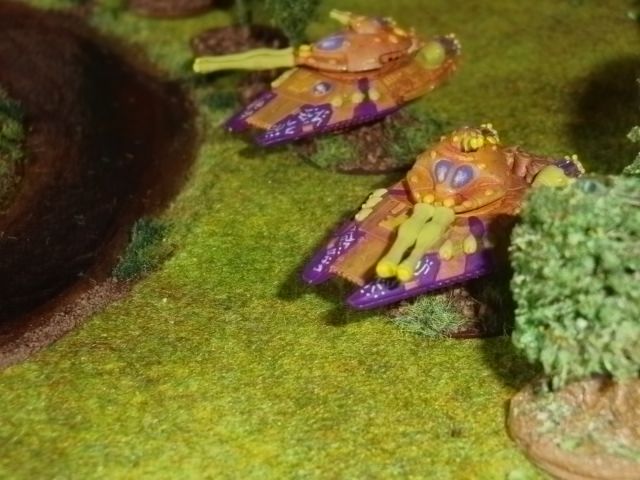 Well hope the post works and the images come out.
OK, changed URL to IMG - sorry they are so big, will sort that out next time I hope.
Hopefully sorted now.