Ok I thought it time to start a ToEG thread for my next project.
I might not have finished everything for Dark Eldar of last year, but the ToEG thread still felt worthwhile, it did add some painting motivation.
This year I planned to paint (and hopefully finish) a Tyranid army. I will try to arrange a tournament in the fall (sept/oct). My goal is to finish the army before that. I plan on one nexus swarm and 5 regular small swarms with upgrades.
A hierodule will have to be converted somehow as well, I had an opportunity to buy some old tyranid biotitans but I don't really like them so I passed. I have been looking at Zematus tyranids and his amazing conversions. I would like to put a link
here
to his stuff, as a tip to all of you who want to do tyranid big units, but that don't agree with ebay prices or just want to do more new nid inspired units. Be sure to look at page two of the thread as well. Zematus details the parts used for his war engine class creatures.
I have started slowly and have finished 6 hormagaunt units and 1 warrior unit. I wanted a new color that I hadn't worked much with before. I went with green for armor plates and a somewhat GW-traditional bonewhite as the contrasting "body color". I have used the old plastic infantry models, which I really like. Being all mono-pose is a bit of a problem though and kind of boring. So I changed up my regular "dry season" bases and went for a jungle theme.
The old warrior models are almost silly looking compared to current 40k tyranid warriors so I added some small green tuff changes (head and tails). Here they are;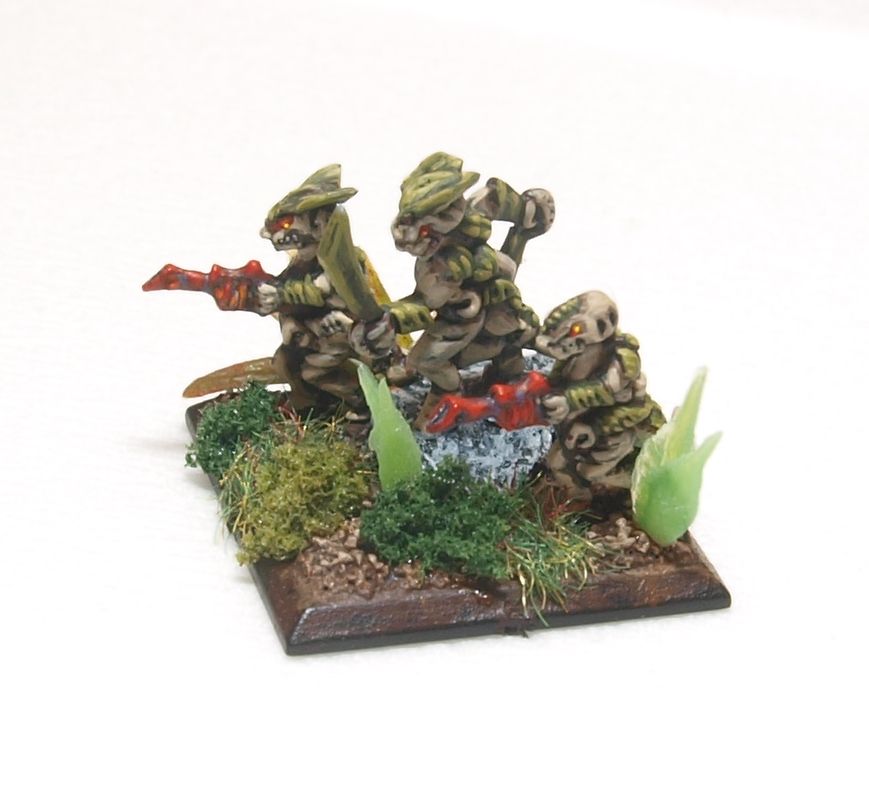 Following below are a few pictures of the hormagaunts: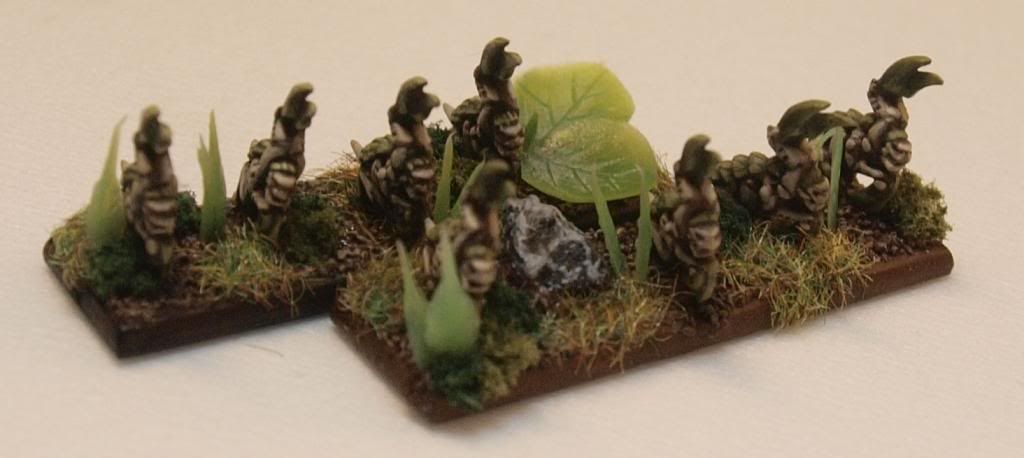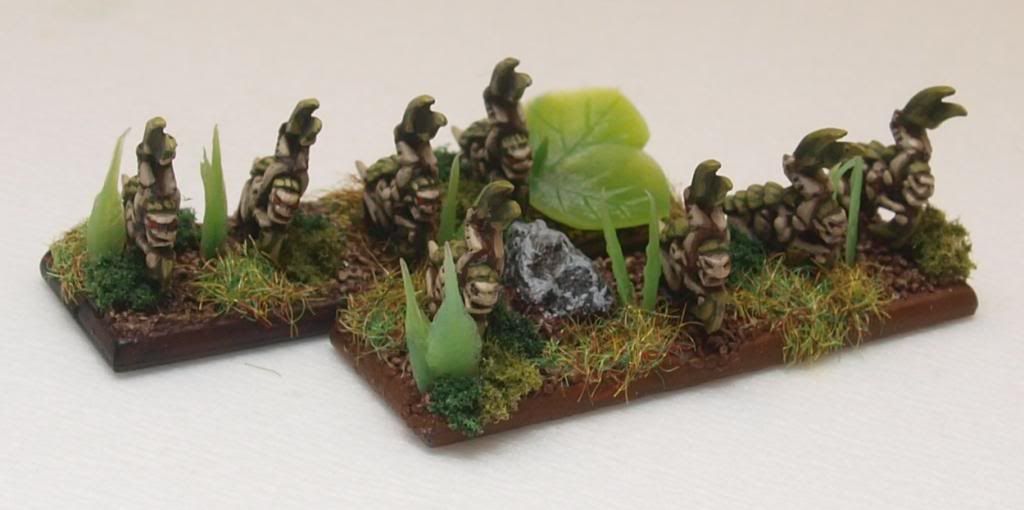 cheers