The Legion walks! This tale is complete!
Everything except the squat is finished!
Tentatively naming them the "Infernus Nobilus" (aka Lords of Fire).
Now unto the final set of pictures (as always, click on the picture for a bigger version):
The entire legion in all their glory.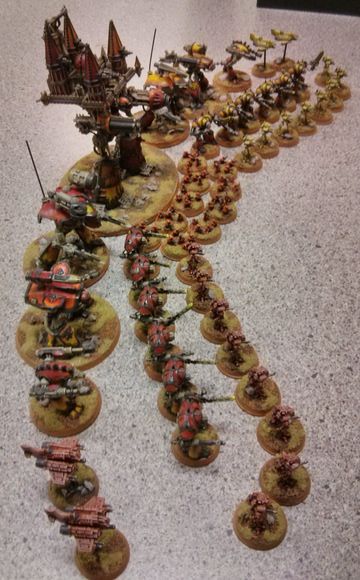 A side shot of the entire legion.
Another side shot (this time from the other side)
Red Battlegroup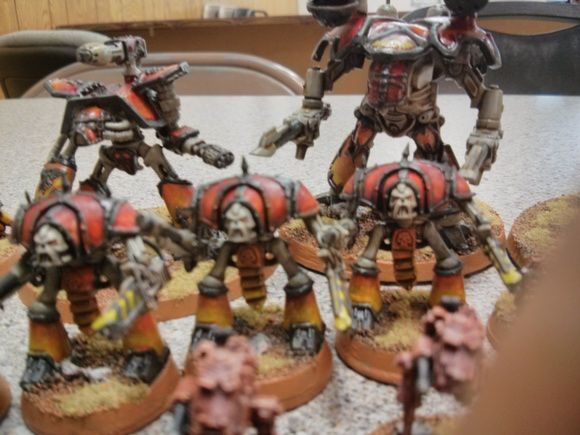 A closeup of Red Battlegroup (and my thumb :-) )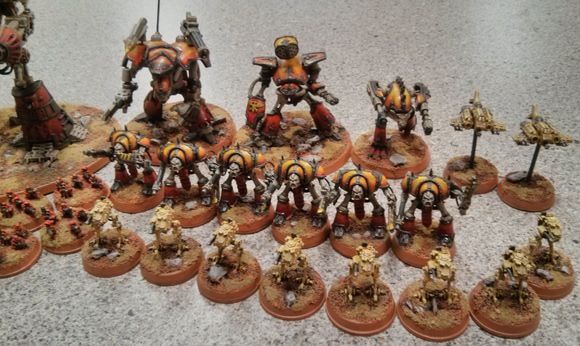 Yellow Battlegroup
Closeup of Yellow Battlegroup
The Infernus Nobilus Imperator Titan
Another shot of the "Infernus"
A closeup (a bit blurry) of the Skitarii which ride in the leg bastions of the "Infernus"
Somewhere I have a army list of everything, once I find it I'll post it.