Vaaish wrote:
So it's been awhile since I've been able to do much painting, but I'm not dead. Most of this has been due to class eating a huge chunk of spare time the last couple of months. I think my total output is something like 12 models since the beginning of February. That means I've accomplished far less than I'd hoped to do and puts me really behind going into the summer for some of my own projects. Anyway, these have be long coming and go with the other set of microworld TEF vehicles I posted a while back.
I've sent them over to Steve for approval, but I've not heard back from him yet and I did promise pics this weekend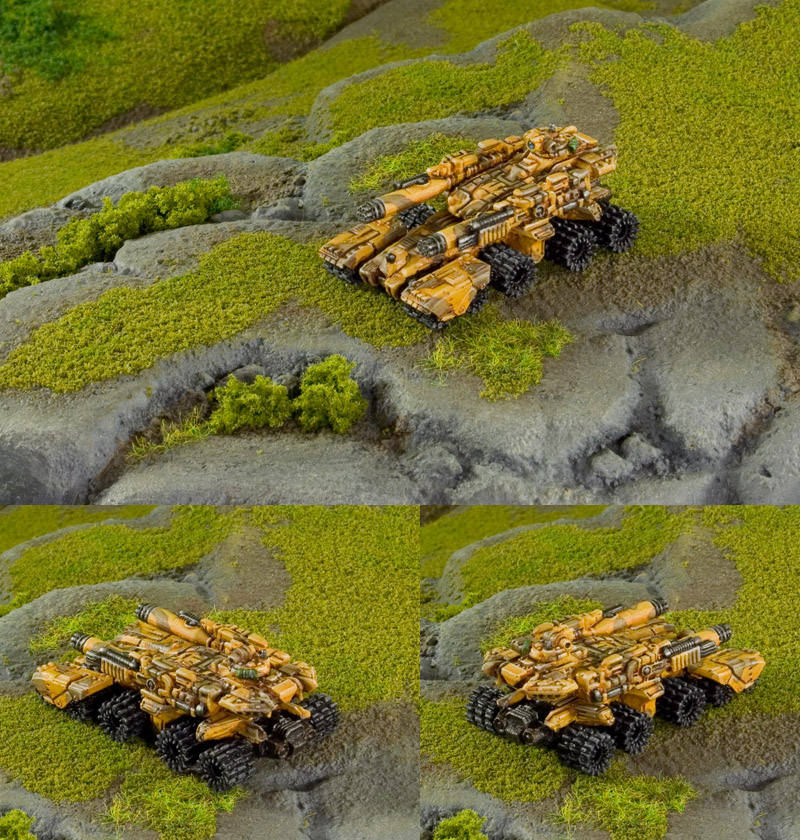 Vaaish - i'm sure you've heard it all before, but your painting is very impressive!
I've stumbled across this manufacturers website before.
How large are these vehicles compared to a Rhino/Chimera, Leman Russ, Landraider and SHT?
Also, I do love their VTOL/Gunship model. If i didn't already have enough Vultures/Valk's, i'd use these.
Tee