Just finished up my Goff and Blood Axe Warbosses ...
Based on the old "fluff", Blood Axe Orks could have Mercs both Humie and Ogryn ...
Using a 10mm LRDG head and some Green Stuff, I have an Orgyn from the Tallarn System, he goes by the name "Bir Hakim". And the Humie Merc is actually an IG SF type. He and his Orgyn bodyguard Hakim, infiltrate a clan. Gather intel and tries to "furmentz" distrust among the clans to keep them busy fighting among themselves ... very cunning ...
The operative's name is classified ...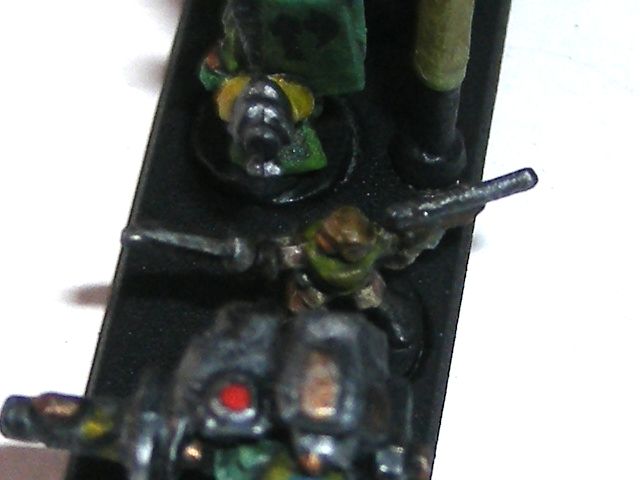 Having so many extra Shokk Attakk Gunz, I converted some to heavy weapons of sort'z ...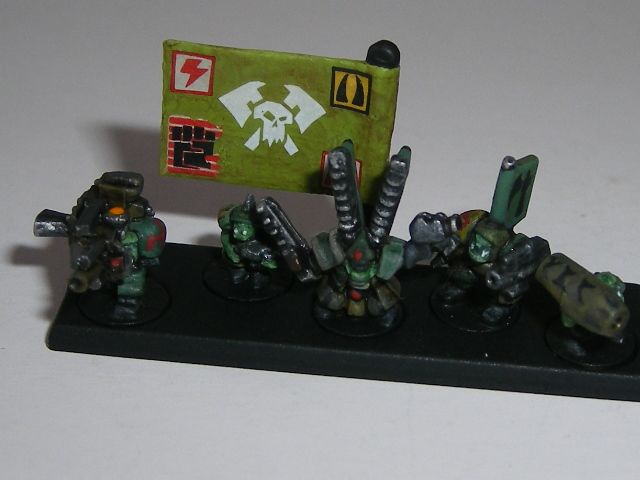 I used some Klingon decals on some of the weapons ... it's close enough to Ork ...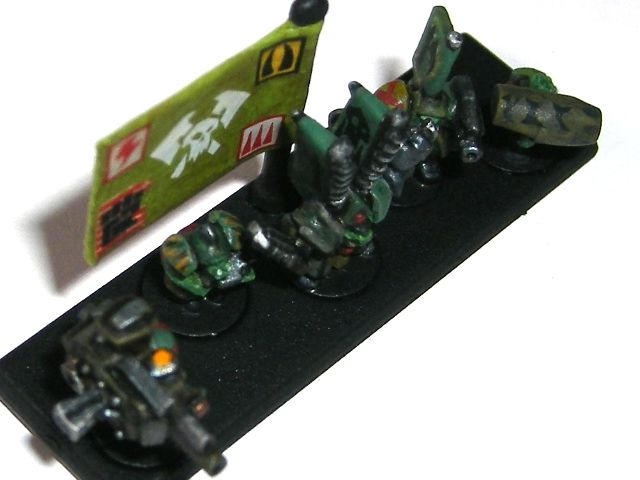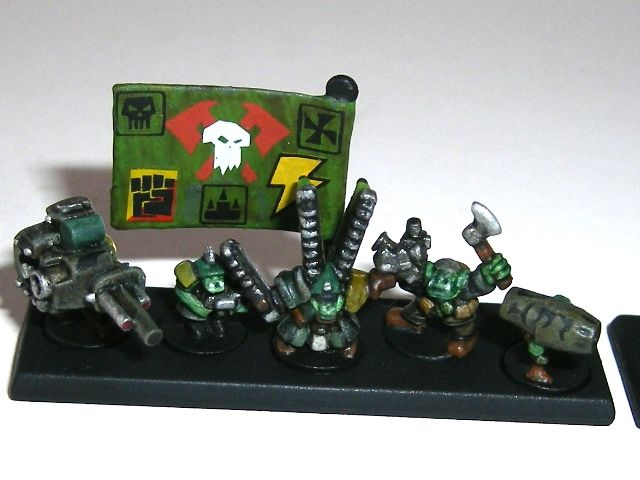 Goff Warboss with Big Mek ...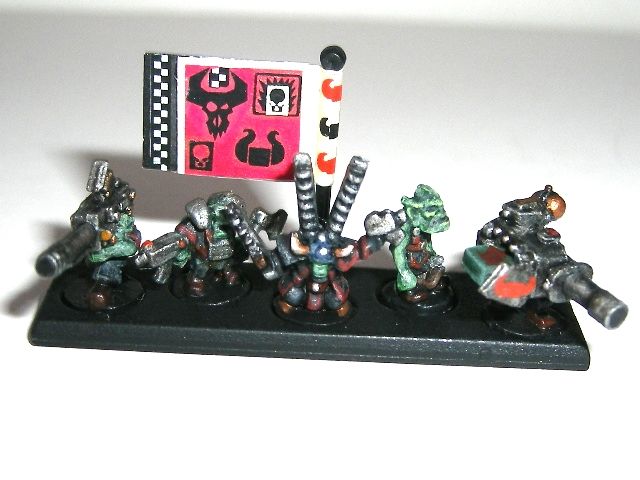 Big Mek is from old GW Epic Bitz ...