I'm glad to finally release the 2nd wave of Lizard Rider models. The painter did a great job, as did the sculptor.
Group shot:
Anklyo group: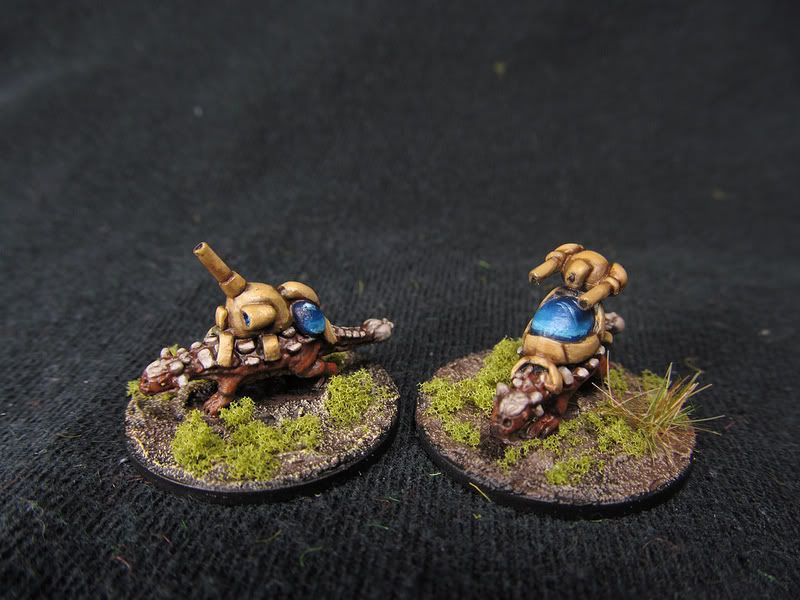 Triceratops Group: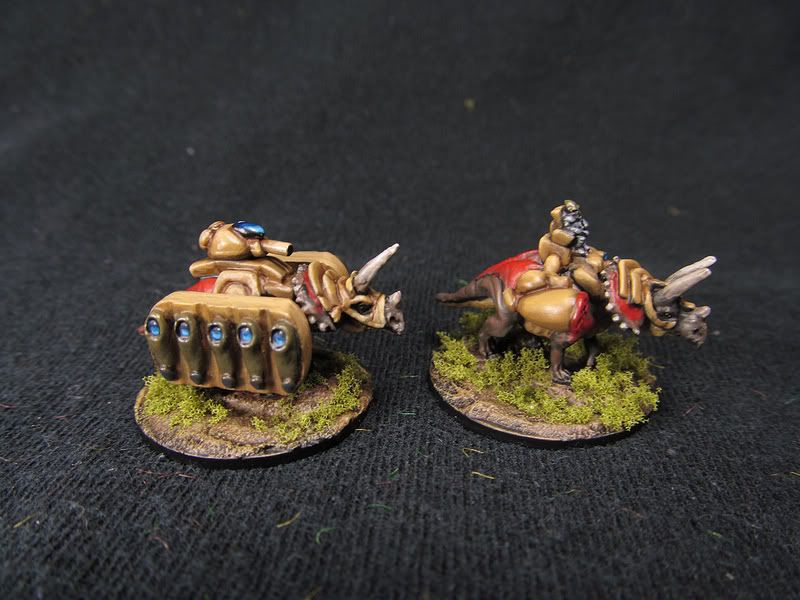 I'll post some size dimensions later tonight after I update the pics in the store.
I actually have "naked" versions of all of these models also, are they something people would be interested in, for conversions and what not?
Link to the store:
http://www.microworldgames.com/collecti ... zardriders
_________________
For all your Dark Realm, 6mm scifi and 6mm fantasy needs:
http://www.microworldgames.com/