As far as the vehicle removed, a fellow forum member purchased it, but I'm not sure what his plans are.
No, sorry, no pic yet for the Land Transporter, though it probably won't be too long now. I received the fixed castings of the superheavy the other day, as well as one of the Warthog support variants. The other two variants I will probably get next week.
I'm going to wait until they are all painted to make a big release announcement and what not, rather than the piecemeal fashion I have been doing with this release up to now.
Just so you know they are indeed real, I assembled one of the superheavies: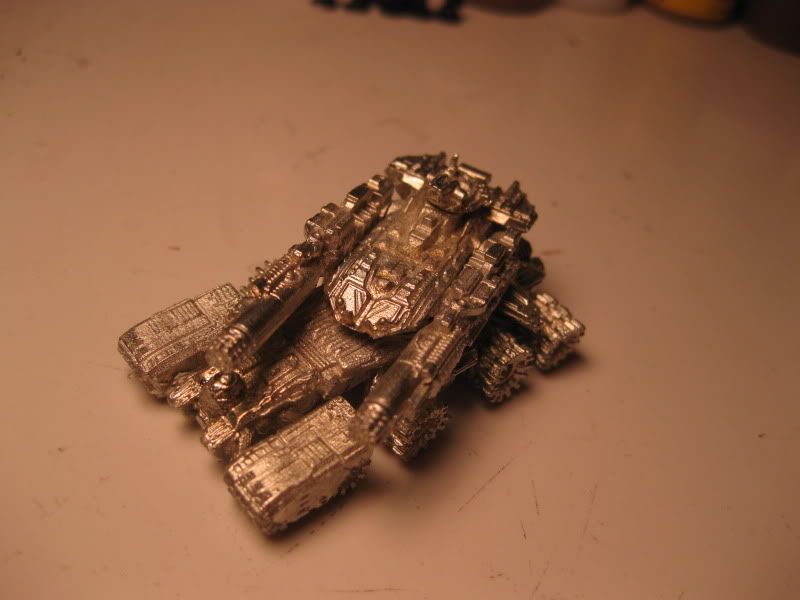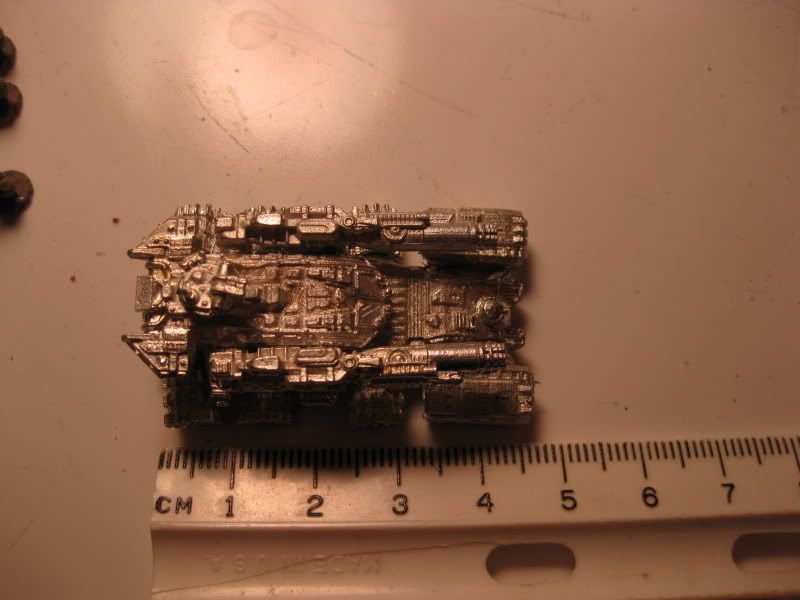 _________________
For all your Dark Realm, 6mm scifi and 6mm fantasy needs:
http://www.microworldgames.com/