Well, the army was not finished in good ol' 14, so I'll drag it over into 2015. Painting 5 covens has taken me a long time. I now just have the horns and some shield designs left on my mutants before I'll base them all. I did finish one stand for the Epicomp, so I thought I'd post it here as well.
This is from the "regular" traitor coven. No mutations, and a red/black uniform in line with the Sanctified Chaos Marines that lead them. For basing, I tried the GW cracked earth, but it did not turn out as I thought. May have been a time problem, since the deadline was harsh. I'll try it out on a few more bases without models to see what the problem is. The models are all from Dark Realms Pax Arcadia range (Light Infantry, HMG Infantry and Commander and Medic from the Reg HQ blister).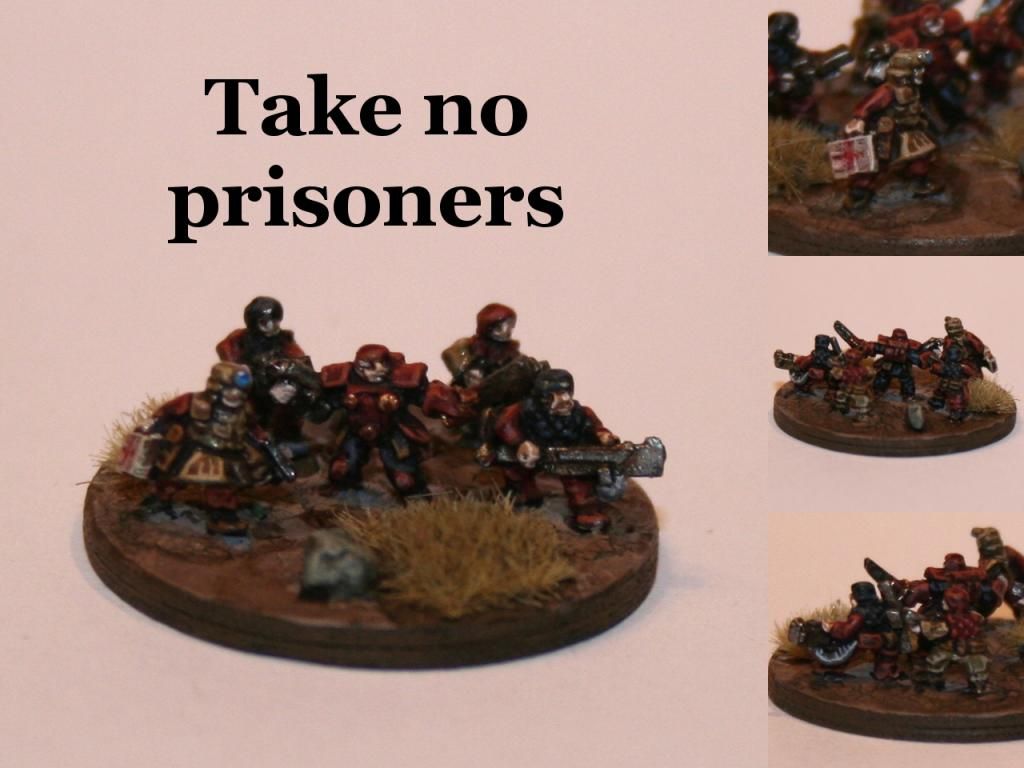 I painted up some Sanctified Berserkers to go with the Mutants, both GW regulars and Exodus Wars Edenite Jump Infantry.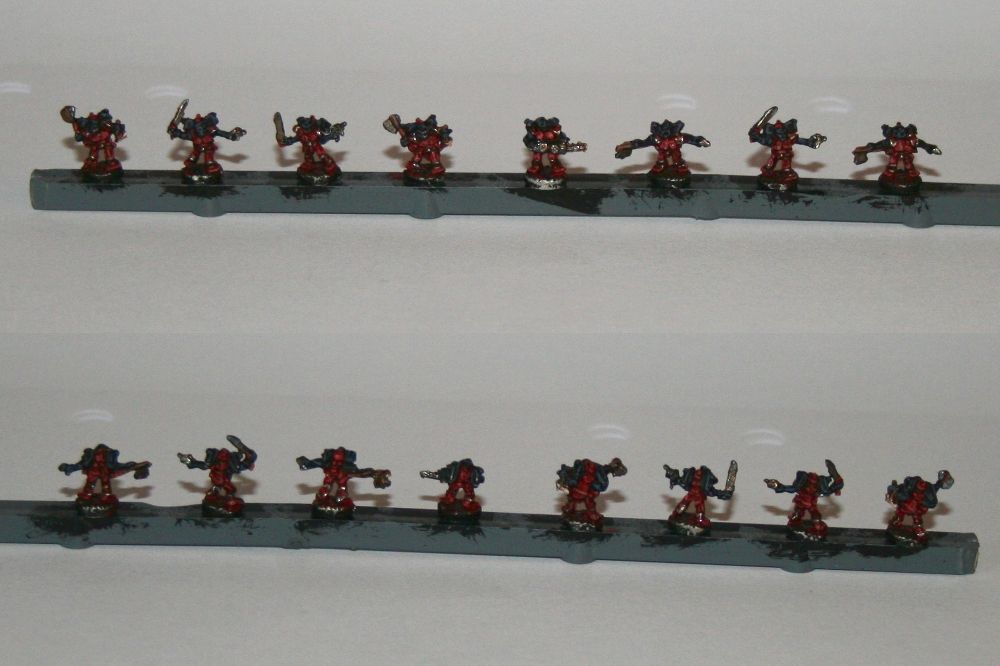 And the very beginning (first step to spawn status) of 3 Khornate Chaos Spawns (left to right: Pendraken Minotaur, Rackham Heresiarch's Spawn, Warmaster Chaos Spawn)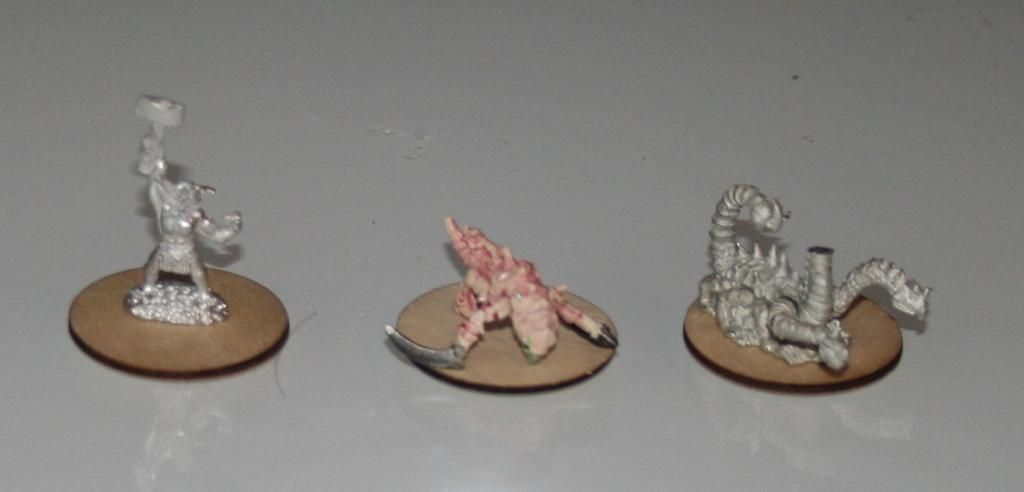 Thanks to everyone who voted for the cultists (and the fortress of course). For the upcoming year, I aim to improve both painting and picture-taking. Just getting votes in two different heats competing against Warmaster Nice is a gratifying experience, really.
/Fredmans