Am I late?
Some distraction in the form of Necromunda, but I'm getting back on the ball now I have a gang fully painted up.
Red/Green Infantry Company
Black/Red Recon Troop. Two bases need Clump foliage still, but first they need Varnish.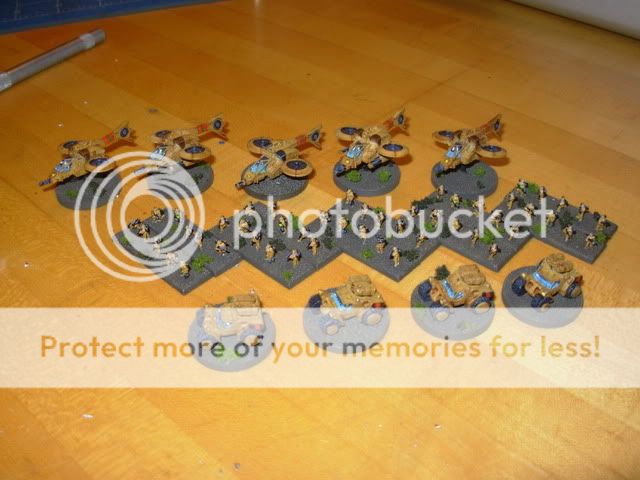 The second 500 point block.
Blue/Red Support Squadron. No basing yet.
I'll probaly end up doing some A/C next, then go back to the Infantry.