Been back modelling and painting lately.
Here's a new one I'm playing with at the moment. The photo is pretty washed out and the image looks harsh but I hope you can see the resemblance

And yes I still don't understand macro photography!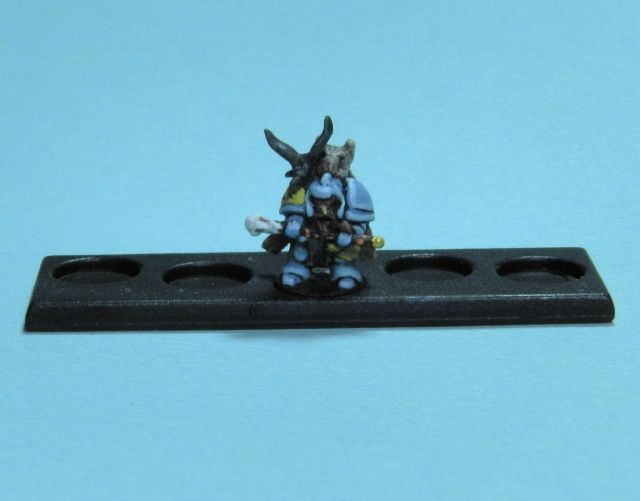 Edit - Wow! Just realised how long I've been slacking on this army!!